Mahesh Okkadine Dialogues Hungama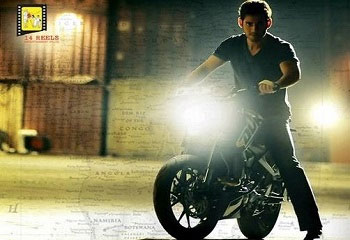 Dialogue leakages are quite common these days. In fact, producers and directors are also not worried with such leaks because this will offer huge pre-release promotion to boost the business. Same is happening with mahesh babu's new film '1 Nenokkadine' as we see a bunch of dialogues coming out in media. Here are they:
1. Naa Speed Ki Comma (,) Pettalanukoku - Ni Life Ki Full Stop (.) Padipoddi
2. Naa Voice Lo Frequency Ni Batti Naa Violence Ye Range Lo Vuntado Nuvve Decide Chesuko.
3. Nenu Form Loki Vachchaake Fix Avuthaa....Okkasaari Fix Ayithe Evadaina Sare Fidaaa Ayipovaalsinde....
4. Manchi Gaa Vunnantha Varake Nenu Hero Ni, Theda Vachchindo...Charitra Choodani Napoleon Ni...Prapancham Chudani Hitler Ni Neeku Exclusive Gaa Nenu Choopistha...
Think on, how would Mahesh spell each of these lines because we have seen the ease and punch to throw the voice in past with 'Dookudu.'